WORKERS' COMMUNIST PARTY OF DENMARK (APK)
APK was founded in April 2000 with the aim of establishing a socialist Denmark of the working class.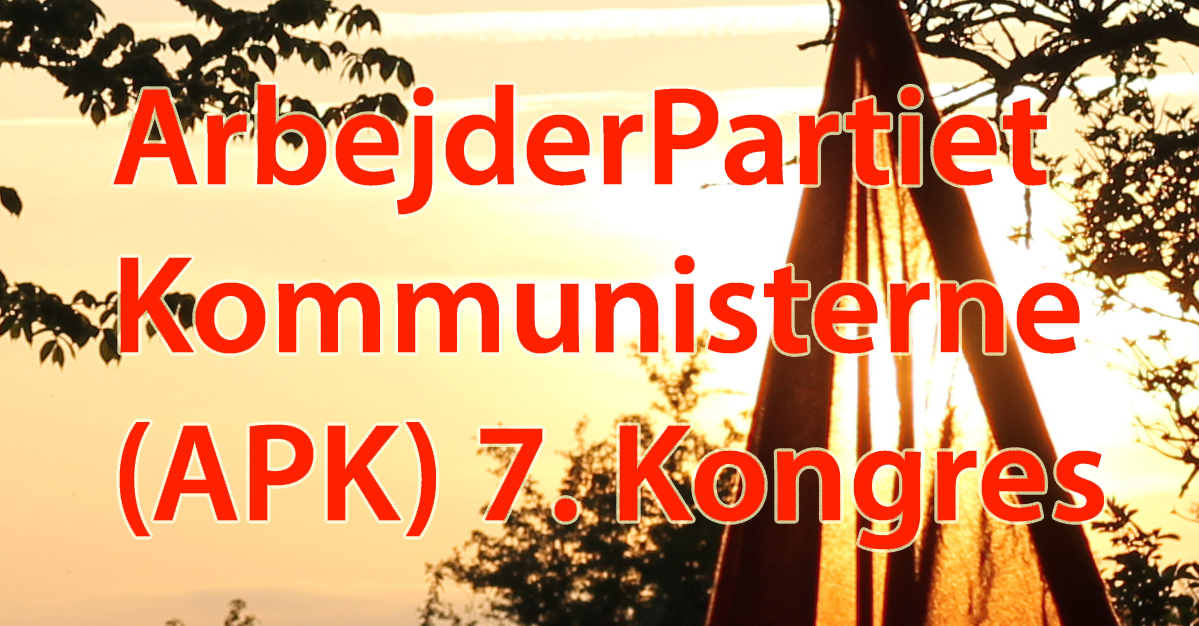 In May 2018 the 7. Congress was held
Homepage in Danish here.  Facebook here.
APK publishes the daily Internet journal kpnet.dk (facebook KPnetavisen) and the quarterly theoretical magazine Enhed og Kamp/Kommunistisk Politik (Unity and Struggle/Communist Politics).
Also news and programs on KPnetTV and internet radio.
APK is part of the international Marxist-Leninist communist movement that was created and developed in the struggle against modern revisionism, and bases itself on the theories of Marx, Engels, Lenin and Stalin.
APK is a member of the International Conference of Marxist-Leninist Parties and Organizations that publishes the biannual journal Unity & Struggle.
WORKERS OF ALL COUNTRIES, UNITE!